Welcome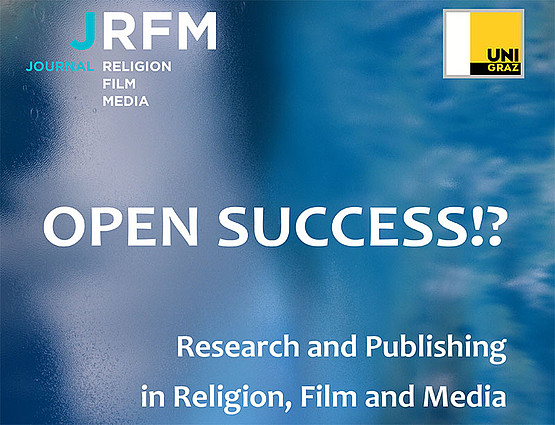 Open Success!?
Research and Publishing in Religion, Film and Media
International Conference
University of Graz
14/15 • 9 • 2023
In 2024 we celebrate the first decade of the Journal for Religion, Film und Media (JRFM, link). Preparing the anniversary, this conference opens up a space for reflection on best practices and unanswered questions in Open Access publishing based on the experience we and other Open Access experts gathered in these years. We will also consider trends and future directions in the field of research in religion, film and media. We invite experts in the field of Open Access publishing, and doctoral students and researchers in the field of religion, film and media to discuss these questions, share their own experiences, and develop ideas for the further development of Open Access publication and research in this multi-layered field of study
Ao. Univ.-Prof. Dr.
Christian
Wessely
c/o Inst. f. Systematische Theologie und Liturgiewissenschaft
Heinrichstraße 78/B/1
8010 Graz